DIVERSITY – Including Migrants through Organisational Development and Programme Planning in Adult Education
CONTEXT
During the last decade, migration put the European educational systems to the test. The large influx of migrants from different educational, economic and cultural contexts made the rapid creation of emergency response mechanisms imperative, resulting in a plethora of language and cultural awareness courses to promote integration. By the same token, those contingency schemes polarised the Adult Education (AE) system in most European countries, leading to a differentiation between "AE for migrants" and "traditional AE" along the entire cycle of the Adult Education value chain (i.e. from policy formulation, programme development, implementation, curriculum development, service delivery, etc.). In many cases, "AE for migrants" is even further subdivided into "AE for refugees" and "AE for other migrants". Thus, migrants have been considered as a "special" target group of AE, with specifically tailored solutions. While this approach may be appropriate when responding to and managing needs resulting from the contingency of sudden migrant inflow, it left migrants outside the mainstream AE provision; once migrants have completed the courses especially designed (and financed) for integration purposes, the current AE systems offer them little further perspective and few migrants transition into "ordinary" courses. The next step must be a "normalisation" of this target group in the eyes of AE and their strategic integration into the established pool of target audiences. To achieve this goal, provider organisations need to change up their internal processes and adapt management and programme planning strategies to remain attractive as facilitators even long-term.
GOALS
The DIVERSITY project supports this process by developing training resources to enable AE to graduate from the contingency approach and move towards an operational model for a more diversity-informed AE. This process of "normalisation" will require AE systems across the EU to readjust their current strategies and to create a new model of AE planning and provision, considering migrants and refugees not as special cohorts of participants in the context of contingency/emergency, but as a regular target group of an increasingly more diverse audience for AE.
The principal objective of the project is to aid the EU AE system(s) in this mentality shift towards including migrants into the AE providers' regular programmes as an equal target group and thus to actively and directly foster diversity and inclusion in AE and in society. The project considers management and planning processes in adult education providers to be key to reaching this overarching objective. To this end, project partners will develop a training curriculum designed to address the specific requirements for this organisational shift. Aimed at management and programme planning staff the modular curriculum will cover topics such as administrative procedures, staff development, marketing, etc. and allow providers to a) assess their current practices for implicit barriers to migrant participation, and to b) develop appropriate avenues of evolution to realise their full potential.
Through their work on the project, partners further seek to raise awareness for migration related diversity, its challenges and its opportunities not only among managers and planners in AE but also among policy makers who determine the parameters for integration efforts.
ACTIVITIES
The project's primary activities directly target management and programme planning staff in AE providers across Europe. They are key to achieving the objectives, since clear commitment to the opening of institutions for migrants made from the managing levels as well as structural and strategic decisions to reach these aims are essential for processes to work out. This target group will be involved in the initial mapping of practices as well as in the piloting and ultimately the delivery stages.
In addition to the management staff targeted by the curriculum, the consortium will also consult learners (migrant and non-migrant) in re their needs, thus including the group most affected by decisions taken at management level. Their perspective will crucially inform the results of the project and base the training curriculum firmly in the reality of learner choices. This curriculum, the core result of the project, will be a valuable tool to help providers assess and improve their strategies towards a diverse learnership. It will be available for free and can be turned into tailor-made trainings.
The findings of the project will also be consolidated into policy recommendations to raise awareness at policy level for the AE sector's need for transformation in the face of changing target groups. These recommendations aim to secure the public support necessary to successfully navigate these changes.
RESULTS
Results will become available for download here after completion.
PARTNERS: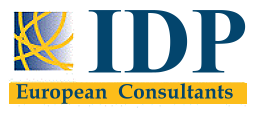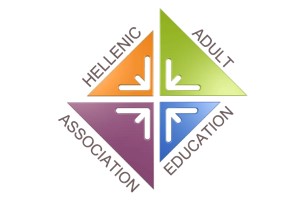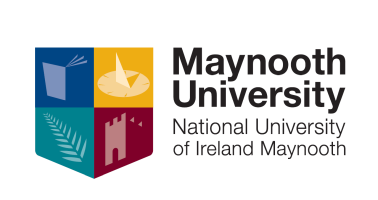 Heesen, Dr. Eva C.
0511 300330-362
heesen@aewb-nds.de
EU-Projekte, Team Bildungsorganisation